About me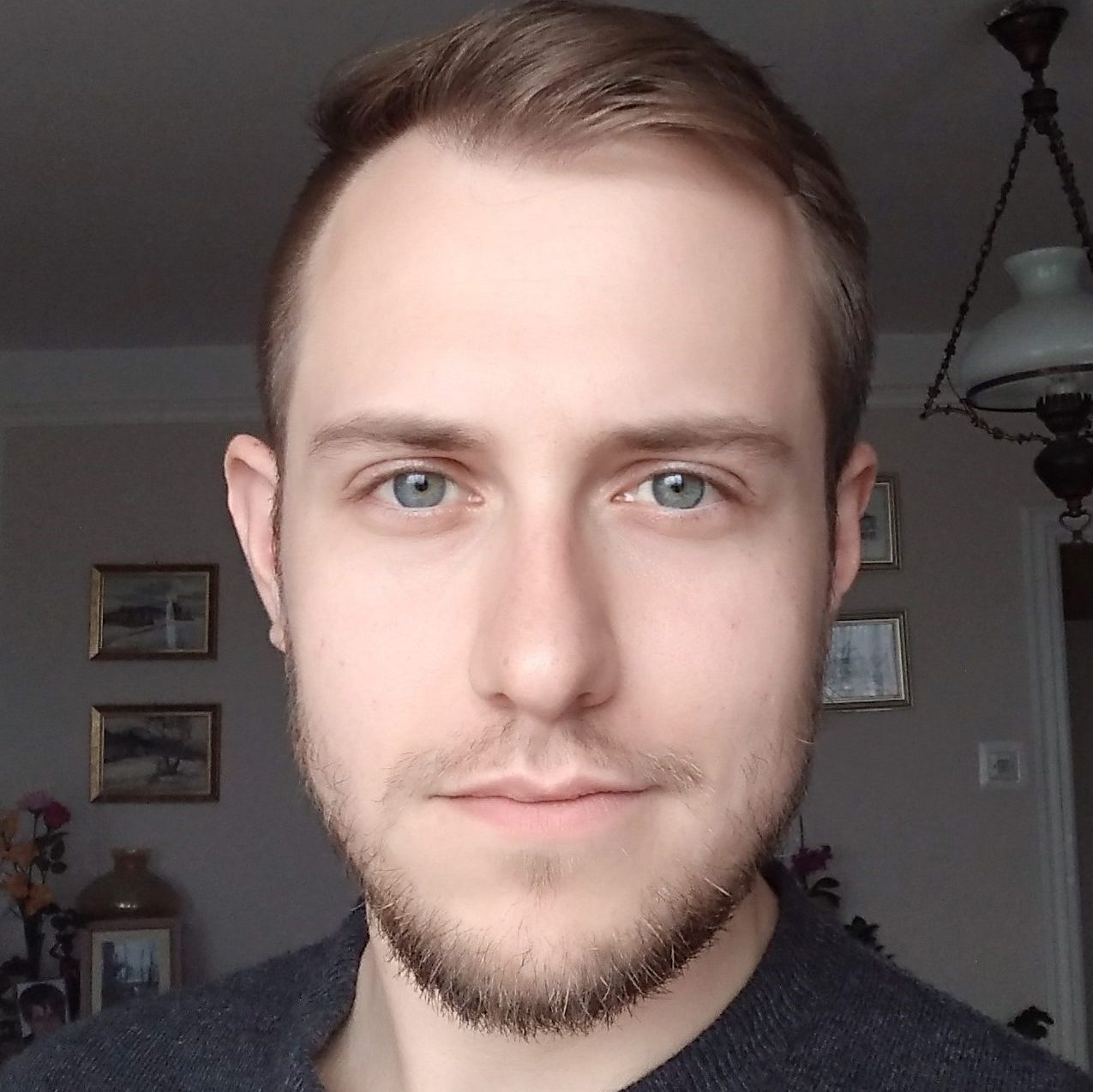 Hey! I'm Tommy Drozd.
I'm a digital marketer focused on lead generation, affiliate marketing, email marketing, sales funnels and blogging since early 2018.
---
My story:
Before tapping into online marketing, I was working with a local MLM company – FM World. I was making a lot of sales but building and managing a team was not my cup of tea. I was always more of an introvert than outgoing extrovert. Earning money just from sales wasn't even close to a full-time passive income which I've dreamed achieving.
I have started my journey with "making money online" somewhere around early 2016. At that time I've discovered that it is absolutely possible to make some additional side income as well as a full-time earning. My beginnings were like a very rocky road. Jumping from one opportunity to another. What's worse, most of them turned out to be either Ponzis, pyramid schemes or simply just scams. I've burnt a nice amount of money but thanks to that I've also learnt quite a few harsh lessons about the reality.
I've started doing affiliate marketing in 2018 after I met my first mentor. Thanks to his courses I was able to learn how to start a proper affiliate marketing career and treat it like a business. This is also where I first started learning about sales funnels, different ways to generate organic & paid traffic, sales copy, email campaigns and social media management.
In early 2019 I have launched my solo ad business. At that time I took a leap of faith and decided to join a private List-building Inner Circle ran by one of my friends and mentors. This is where I had the opportunity to learn about advertising, copy-writing & advanced email marketing from first hand. Additionally, implementing proper link tracking, A/B split testing and various automations made a nice difference in lowering the workload, both for me and some of my clients.
---
Some of my testimonials and proof of work:
"It's super affordable!
I haven't seen anything that's this price for the quality of leads you receive."
Virginie Vivi Cabasa
"I've had a really, really stellar experience.
Tommy is super easy to work with and extremely responsive."
Delphine Pena
---
What Can I do for you?
I've started this blog from my passion to digital marketing. Also my main aim is to share as much knowledge about this niche in the most clear way. I'm more than aware that there is ton of misinformation on the Internet and rarely people are willing to explain thoroughly how to properly start and scale in affiliate marketing, email marketing or in advertising.
I want to personally work with you One-on-One in your business to help you double your traffic & triple your income. I will help you scale, lower your lead generation costs and eventually make sales.
Depending on your needs, I can:
Create a website for your business;
Create a sales funnel for your service / product;
Manage your advertising campaigns;
Generate leads for your business;
Optimize your email campaigns;
Provide traffic via solo ads.
What are solo ads? A brief explanation.
Solo ads is a way of advertising to a specific group of people that are subscribed to a persons email list. When using solo ads, you are basically paying a 'solo vendor' to send your offer to their mailing list – you're buying quality traffic.

Instead of doing Facebook Ads or Google Ads and spending money to warm up your leads before even making a sale – you can tap into solo ads. My mailing lists consist of people who are already opened for new opportunities. It's a warm market. After making an order ad paying for my solo ad service – I will skillfully present your offer to my mailing lists.
---
Just a few testimonials that I have received on Facebook: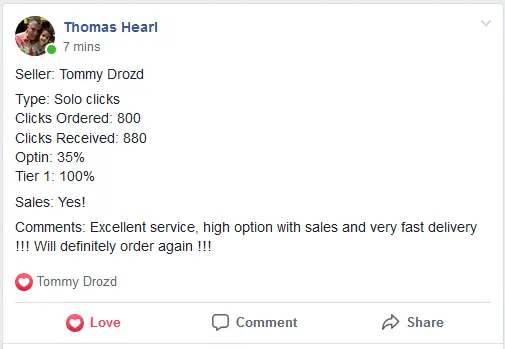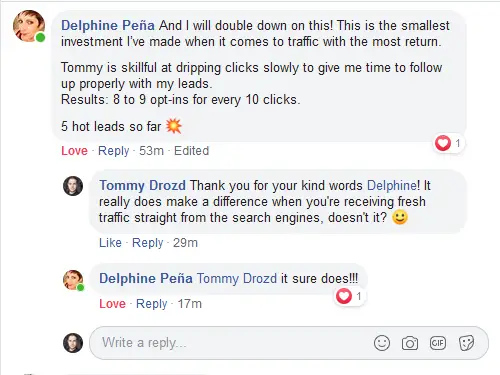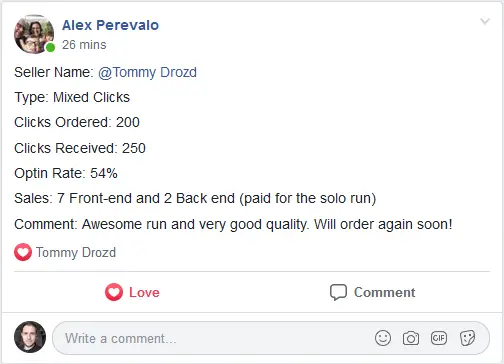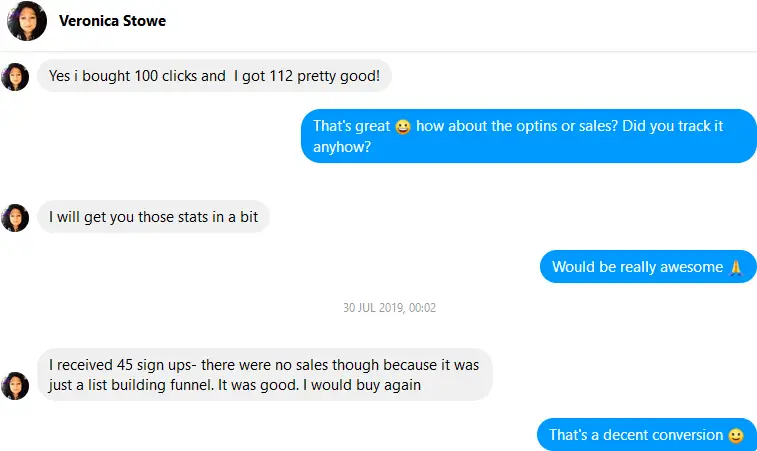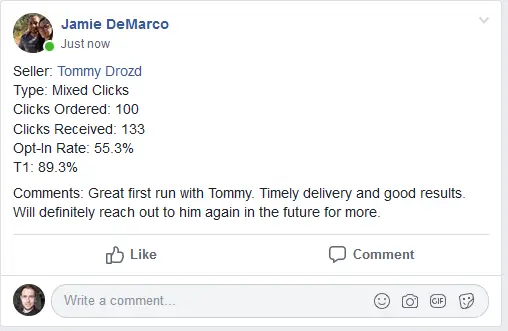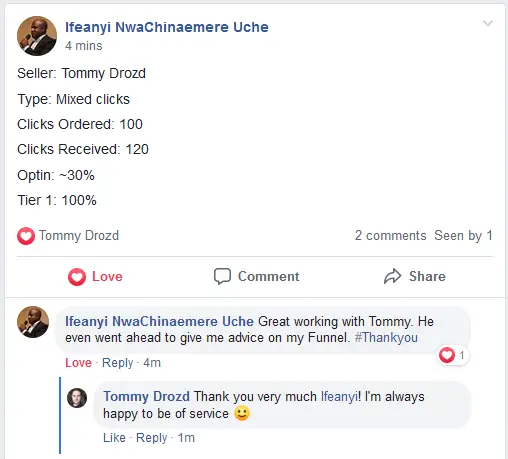 A few other minor accomplishments: